THE OHIO VALLEY
PEMBROKE WELSH CORGI CLUB
2014 SPECIALTY MATCH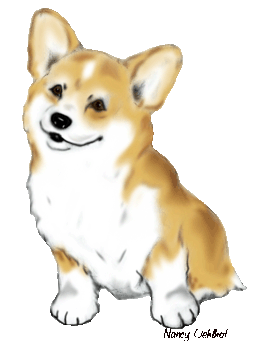 Saturday June 14, 2014
30 minutes after Best In Show at the Echo Hill Kennel Club Show
Miami County Fairgrounds ~ Troy, Ohio
Judge: Mr. Dan Hartman "Lionhart"
Classes for both Dogs and Bitches:
Puppy 3-6 months

Puppy 6-9 months

Puppy 9-12 months
12-18 months

Open

Altered/fluffy class

Entries taken the day of the match.
Dogs with major points may enter for exhibition only.
For more information contact Match Chairman:
Mary Samuel
edencorgis@neo.rr.com
567-844-0288
---
Everyone is invited!!
provided to all attending the match.
A general meeting of the OVPWCC will be held
in conjunction with the match ... Time: TBA

You do not have to be a member of the OVPWCC to
attend or participate in lunch, the Match, or the meeting.