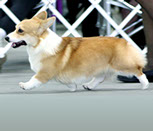 Derby Days Event Schedule
Wednesday, March 14 2018
Paroquet Springs Conference Centre
4 PM: Grooming area available to Exhibitors for move-in, Salt River Expo Hall
6:30 PM - 8:30 PM: Welcome Party (please RSVP), Breakfast Room-Sleep Inn & Suites
Thursday, March 15 2018
8:00 am-5:00 pm-Specialty Show & Sweepstakes at Expo Hall, Paroquet Springs Conference Ctr.
Lunchtime: TBD based on judging schedule.
Please RSVP for pre-selected items. Concession will be open.
6:30 PM: Cash Bar, Paroquet Springs Conference Centre, McDowell Ballroom
7 PM - 9:30 PM: Infield Party, Judges' Comments, and Live Auction (Please RSVP),
Paroquet Springs Conference Centre, McDowell Ballroom
Friday, March 16, 2018
Ohio Valley Board Meeting: Time and location TBA
Ohio Valley Membership Meeting: ½ hour following completion of Pembroke judging, Kentucky Expo Center, Room TBA
Time TBA - Cluster AB Judging (Supported Entry)
Judge: TBA
Kentucky Expo Center - Ring TBA
Saturday, March 17, 2018
Time TBA - Cluster AB Judging (Supported Entry)
Judge: TBA
Kentucky Expo Center -Ring TBA
Sunday, March 18 2018
Time TBD - Cluster AB Judging (Supported Entry)
Judge: TBA
Kentucky Expo Center - Ring TBA
Supported entries at nearby KY Expo Center, the Kentuckiana Cluster, w/reserved grooming.
Advertise in the Show Catalog!
Checks made payable to OVPWCC must accompany advertising materials.
NOTE: Advertising deadline February 22, 2017
One full-page advertisement with photo: $30.00

Contact: Nancy Oehlhof NancyO@neo.rr.com
5th Annual Rainbow Bridge Memorial Tribute
Express your love and admiration for any person or animal that has gone to the Rainbow Bridge.
Submit a photo and a short written tribute to be displayed at the OVPWCC Specialty.
Contact: Carolyn Staup cstaup267@hotmail.com
Reserve a space on the table, and give the photo and short tribute to her when you arrive at the Specialty
Past Specialty Results
2017 20th Specialty
2012 15th Specailty
2011 14th Specailty
2010 13th Specailty
2009 12th Specailty
2008 11th Specailty
2007 10th Specailty
2006 9th Specailty
2005 8th Specailty
2004 7th Specailty
2003 6th Specailty
2018 Pembroke Derby
Ohio Valley PWC Club
21st Annual & 13th
Independent Specialty
March15, 2018
Judges
Breed: Mrs. Barbara Dupree "CURIG"
Sweepstakes: Miss Julianna Dupree "CURIG"
Entries close at 12:00 p.m. (EST)
Wednesday, Feb 28, 2018
Premium list: OV Specialty Premium List
Clantyre Show Supt
www.clantyre.net/secserv/
Download 2018 RSVP here
For more information contact:
Show Chairman:
Show site:
Paroquet Springs Conference Centre
Less than 15 min from the Louisville Airport just down I-65.
Host Hotel: Sleep Inn and Suites phone:502- 921-1001
(next door to the Conference Centre.)
~ All Rooms have small refrigerator and microwave
~ Complimentary hot breakfast 6:00 am to 9:00 am
~ Rates: $94. (king), $104. (double queen), or $114. (suite)
~ Pet fee waived for all Corgi guests.
RV Parking:
RVs may park at Paroquet Springs Conference Center the day of the specialty or the day before After that they cannot stay at PSCC. RVs may park at the hotel and can stay at the hotel the entire weekend unless the hotel is totally booked and needs the parking spaces. (There are no hook-ups!)
Followed by 3 more days of showing at the Louisville Expo Center. CHANCES FOR 4 MAJORS IN 4 DAYS
Premium list: Premium List
MBF Dog Shows Supt
This site was last updated 05/19/14
This site created by Nancy Oehlhof, OV webmaster.
All photos are property of The OVPWCC unless otherwise noted.
Reproduction of these photos without express written permission is prohibited.